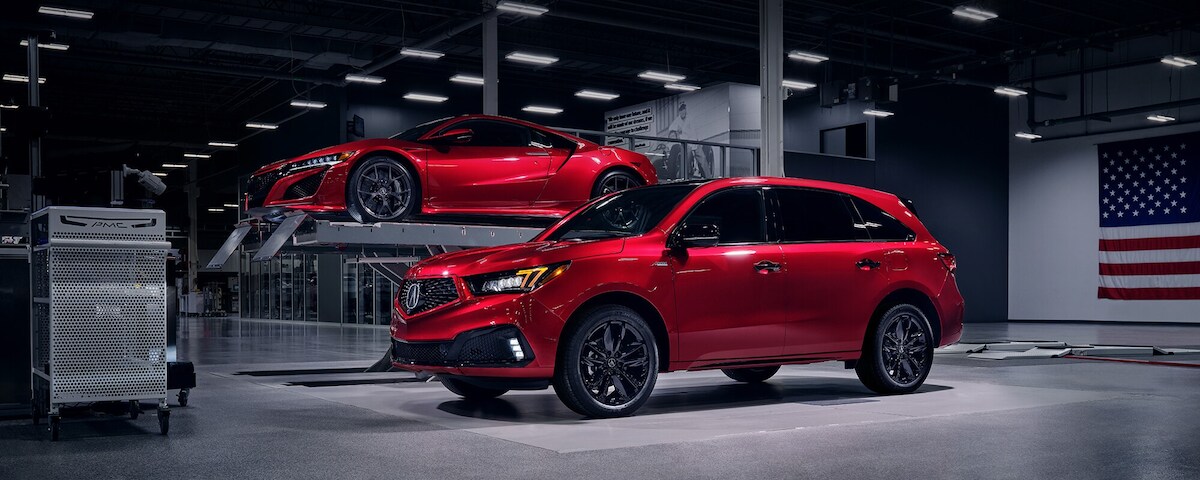 Acura PMC Editions: Built by NSX Master Technicians
Acura PMC Edition vehicles are hand built in the Performance Manufacturing Center by master technicians. The PMC is where every NSX is made, and where these very special cars come to life. AutoNation Acura North Orlando is proud to be receiving an NSX and Acura MDX PMC Edition SUV. Continue below to learn more about these incredible vehicles.

Concept
Where Innovation Lives
The Performance Manufacturing Center is at the intersection of technology and human ingenuity. A 200,000 square foot purpose built manufacturing space, it houses a handpicked team of the best Acura technicians from around the world. This facility produces each and every NSX - and now every PMC Edition vehicle.
Practice
Hand-Built By The Masters
The PMC is equal parts studio, laboratory, and manufacturing facility. An open, dynamic space, where humans work in concert with robots to meticulously craft each car. It is the place where inspired dedication is turned into innovative processes and impeccable design. This airy, pristine workspace is the pinnacle of Precision Crafted Performance.
Passion
Precision Crafted Everything
The Acura MDX PMC Edition is powerfully equipped with a 290-HP V-6 engine, Super Handling All-Wheel Drive™, and advanced tech features including a Surround-View Camera. Aggressive body styling is wrapped in bold Valencia Red Pearl, a nano-pigment aerospace innovation previously available only on the NSX but made available for PMC Edition models. A striking glossy black roof and numbered plaque also help to set exclusive PMC Edition models apart from the rest.