*Available Spring 2021
From Type S Concept To 2021 TLX
Acura made waves with the reveal of the Type S Concept Car in The Fall of 2019. Its bold but refined styling turned heads along with promises of a new turbocharged V6. Fast forward to Summer 2020, and the newly announced 2021 TLX is delivering. The athletic and powerful exterior styling stay true to the Type S Concept's design, and translate to real performance benefits. The 2021 TLX's low and broad stance makes its wheelbase 2.2 in. wider and 3.7 in. longer than the previous model. Under the expansive hood, the dash-to-axle distance has been extended as well; giving the TLX the look AND driving feel of a true performance vehicle.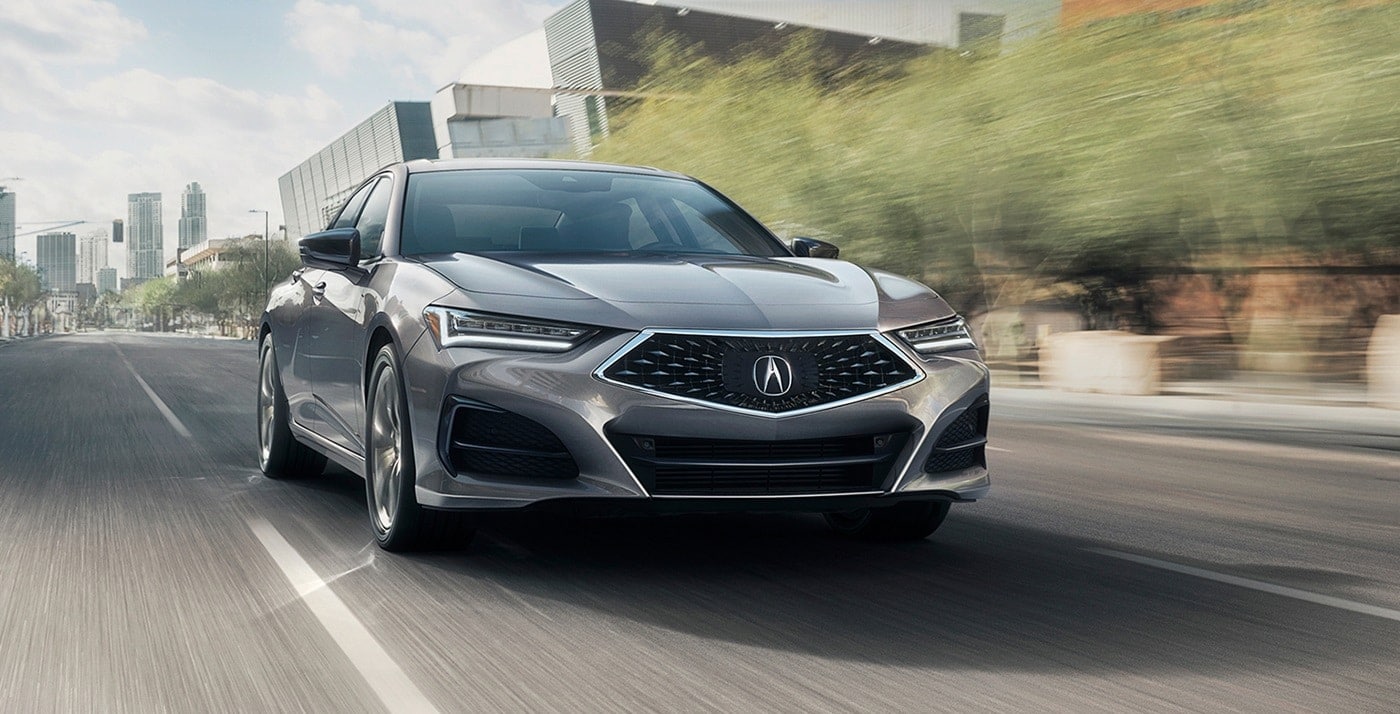 Standard Features and A-Spec: Sport Package
The standard TLX will include a high-output 2.0-liter VTEC® turbocharged engine and 10-speed automatic transmission. This turbo-four delivers substantially more horsepower than the previous naturally-aspirated 2.4-liter and even more torque than the previously optional 3.5-liter V6. Options also include 4th-generation SH-AWD® system, Acura ELS STUDIO 3D® premium audio, and Acura's driver-focused True Touchpad Interface™.
The popular A-Spec offering adds unique styling elements to the standard TLX including 19-inch Shark Grey wheels, gloss black accents, smokey headlight and tail light treatments, and a rear decklid spoiler.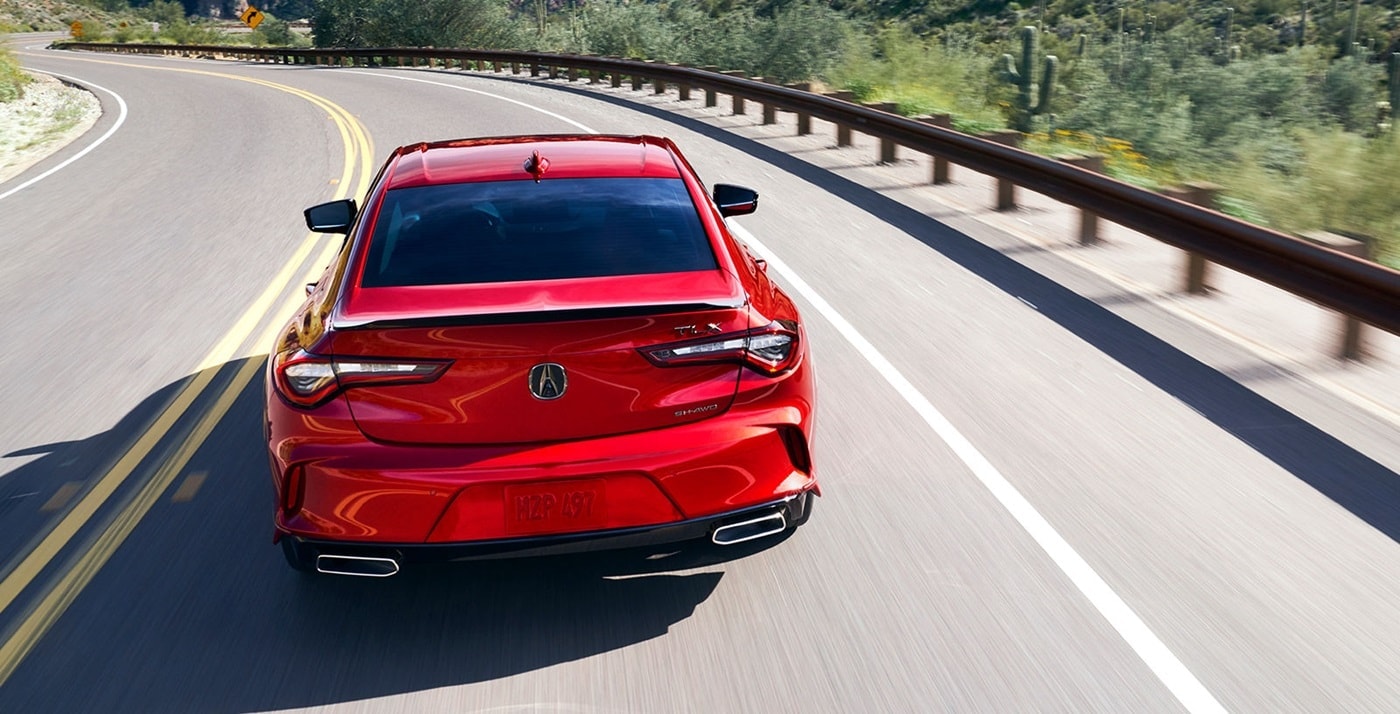 Return of the Type S Badge
The last Type S model Acura produced was the TL Type S in 2008. It combined a full-size luxury interior with a 286hp 3.5-liter V-6 and an optional 6-speed close ratio manual transmission. For the first time 2021, TLX with the Type S badge will feature the Super Handling All-Wheel Drive™ (SH-AWD), matched with a new 3.0-liter V6 Turbo engine. As with the standard TLX, a 10-speed automatic transmission will be standard.
The 2021 TLX was developed from the start with the Type S in mind. Design of the chassis prioritizes handling performance. This chassis reintroduces dual-wishbone front suspension and; second only to the NSX, is the most rigid body structure produced by Acura. An ultra-rigid new center tunnel and improved stiffness at suspension mounting points aid in improved handling and stability.