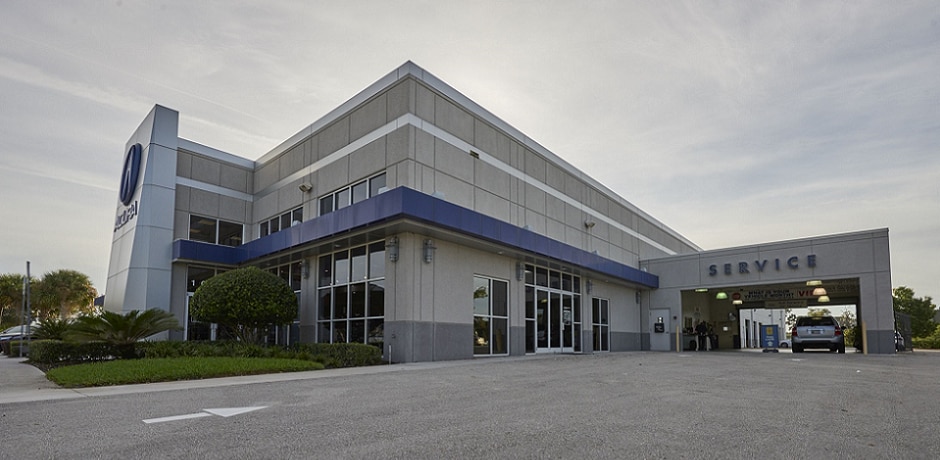 Miramar 

Nissan 

Dealer

At AutoNation Acura North Orlando, we open our doors to the Winter Park community and invite you to drop by. Most folks do a little research at home first to review our current Acura inventory. You can do this on our website. Use it to look at new and pre-owned Acura models and compare the features found in each model. We have four-door family sedans and SUVs, as well as crossovers. Once you've narrowed your Acura search down, you can call us to reserve a car and schedule a convenient time to test-drive our Acura models. We suggest you plan ahead to make the most of your day. You may find yourself in the lush

Park Avenue Shopping District

, otherwise known as

Little Europe

. This charming downtown community is the epicenter of art, boutiques, popular shops, outside eateries, and more. Nearby is

Central Park

, which not only provides a break from the sun, but is also a popular forum for live music and festivals.
New & Used Acura Vehicles
When you come to AutoNation Acura North Orlando, spend some time getting familiar with our Acura inventory. Our dedicated workforce is here to provide you with all the assistance you need to ensure your visit is a pleasant one, and to assist you with the cars. For instance, consider the Acura MDX. This three-row luxury crossover is a sure bet for your growing family. If your taste is more in line with an Acura sedan, you might be partial to the ILX. Remember, Acura models can move fast, so be sure to check all current Acura inventory and allow yourself to enjoy your day. You can do this at a nearby urban oasis like
Mead Botanical Gardens
 or the
Kraft Azalea Garden
. These are ideal settings for a few stolen moments to yourself where you can unplug and recharge in the beauty of Mother Nature. 
Acura Service & Parts Near Winter Park
At AutoNation Acura North Orlando we don't stop at car sales, we also offer the Winter Park community access to a clean and accommodating Service Center. Scheduling regular maintenance for your Acura is easy. You can work with our Acura service technicians to schedule your visits at the recommended mileage markers. For simple service like an oil change, you may find yourself in and out, but some types of service may take a little longer; in which case, we say, why not make the most of it! Golf anyone?
Winter Park County Club Golf Course
is a public golf course where anyone can come in and play nine holes for under $15. By our estimation, that's not a bad way to spend a few hours.

Visit AutoNation Acura North Orlando
1001 Rinehart Rd.
, 
Sanford
, 
FL 

32771
We are pleased to be located in this fine cultural and business hub, and extend every courtesy to all Winter Park residents who are on the market for a new or pre-owned Acura. Our workforce is standing by and ready to provide you with all the resources at their disposal. From finance, to sales, to service, all of us work on your behalf. Our number one priority is seeing to it that when you drive off our lots, you're doing it from behind the wheel of the Acura that seems as if it were made just for you. Call the number above to take the first step or just drop by at your leisure--walk-ins are always welcome. One final local suggestion: The Alfond Inn is a place that comes highly recommended. Originally known as the Langford Resort Hotel, this one-time social hub has hosted such notable figures as Frank Sinatra, Lady Bird Johnson, and Nancy Reagan.